---
At 68, Berlin's Famous "Techno Grandpa" Still Hits the City's Hottest Clubs
Posted: 01 Mar 2017 01:55 PM PST
If you thought your grandpa was cool for his age, you've probably never heard of Bernhard Enste, the legendary "techno grandpa" of Berlin. When other 68-year-olds turn in for the night, he's just getting ready to hit the hottest techno clubs in the German city and party until dawn with kids young enough to be his grand-children. They worship him, by the way, as he represents their hope for a happy old age.
Bernhard Enste wasn't always the techno grandpa. He was born into a Catholic family in Mainz, and grew up dreaming of one day becoming a priest and converting the Eskimos to Christianity. That didn't work out as planned, and he became a carpenter instead. At age 40 he got tired of working with wood and became an artist. Ten years later, his only son succumbed to cancer and his marriage fell apart. He felt that he needed to get out of Mainz, so he moved to Berlin, where he discovered the techno scene.
Growing up with The Beatles and Santana, techno always sounded more like noise than music to Bernhard, but all that changed when some friends invited him to a rave one night. The bass, the flashing lights and the energy of the crowd appealed to him instantly and clubbing became his thing. Today, he spends most his nights in Berlin's many techno clubs, where he dances until the late hours of the morning.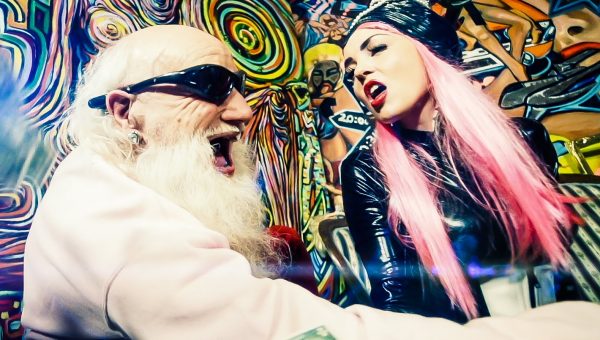 Meet FORPHEUS, the World's First Robot Table Tennis Tutor
Posted: 01 Mar 2017 10:48 AM PST
An advanced robot developed by Japanese electronics company Omron has recently been certified by Guinness World Records as the world's first robot table tennis tutor. FORPHEUS (Future Omron Robotics Technology for Exploring Possibility of Harmonized Automation with Sinic Theoretics) used machine learning to asses the skills of a human player, adjust its game accordingly and provide tips to help opponents improve their technique.
Unveiled at the Ceatec electronics show in Japan in 2014, FORPHEUS has come a long way in the last three years, especially after developers made a breakthrough in artificial intelligence. Originally designed to showcase Omron's sensor technology, the table tennis-playing robot has now become a Guinness-certified tutor thanks to machine learning. It analyzes data like the human player's movement, the speed of the ball and the trajectory to determine his opponent's skill level with around 90% accuracy. FORPHEUS then uses this information to adjust its play style – slow and and easy for beginners, faster and more unpredictable for advanced players.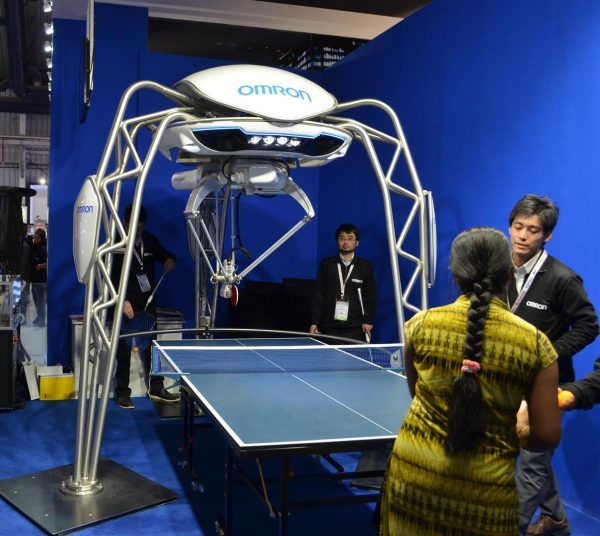 Brazilian Scientists Bake Bread Out of Cockroach Flower
Posted: 01 Mar 2017 08:52 AM PST
With food shortage expected to become a major problem in the next decades, many experts believe that insects could become a major source of nutrients for people in the future. We already have plenty of insect based recipes and restaurants have begun putting bugs on their menus, but we need an effective way of using them as replacements for staples of our current diet, like wheat. Well, a couple of Brazilian food scientists have make a breakthrough in that area after successfully turning a species of cockroaches into flour and using it to bake bread.
Andressa Lucas and Lauren Menegon, two engineering students at the Federal University of Rio Grande, in Brazil, have developed a flour made from cockroaches that contains 40% more protein than regular wheat flour and can be used to make all kinds of baked goods. It also contains lots of essential amino acids, as well as amino acids and lipids. And before you start acting all disgusted, the flour is not made from bugs like tho ones crawling through your kitchen at night, but of a species called Nauphoeta cinerea. They are sourced from a specialized breeder, where they are produced according to the hygiene requirements of the ANVISA, the Brazilian health surveillance agency, and fed exclusively on fruits and vegetables.