---
The American Town Where the Dead Outnumber the Living by a Thousand to One
Posted: 30 Sep 2016 06:49 AM PDT
Colma, a quiet Californian town of roughly two square miles is home to 1,700 living residents and over 1.5 million dead ones. Most of the town's forever-silent population are people who lived and died in San Francisco, but, just like most of today's living residents, couldn't afford to spend their afterlives in the expensive metropolis.
In the year 1900, San Francisco was a city crowded by the dead. During the gold rush, gold miners, merchants and immigrants from all around the world  flocked here in search of a better life, bringing with them disease, and as the death toll rose, the 27 cemeteries filled to the brink of overflowing. They were considered a health hazard, but most importantly, they were taking up a large chunk of prime real-estate, so in 1902, the City and the County Board of Supervisors banned further burials in the city and forced larger cemeteries like Laurel Hill and Calvary Cemetry to move their residents outside the city. The fight to keep the dead in their original resting places lasted a few decades, but by 1942, only two cemeteries remained in San Francisco – The San Francisco National Cemetery and the Mission Dolores Cemetery. They are still around today, but neither is accepting new burials.
Over 150,000 dead bodies were moved from San Francisco to the small town of Colma, a small community established in 1892, when Archbishop Patrick Riordan decided to create a new necropolis in a valley five miles south of The City. The small field of potatoes that he blessed as the site of the new Catholic Cemetery would go on to become the world's only incorporated town where the dead outnumber the living.
This Device Lets You wake Up Inside Your Dreams
Posted: 30 Sep 2016 05:17 AM PDT
Lucid Dreamer is an ingenious device programmed to detect REM sleep, the time when people dream more vividly, and emit low electrical impulses to help you realize that you are dreaming, allowing you to take control of your dreams and go on lucid adventures.
Lucid dreams are dreams in which you realize that you are dreaming, but while 20% of the population experience lucid dreams every month, these are usually happen accidentally. However, recent research has shown that a specific brain activity, known as "gamma activity" is associated with lucid dreaming, and that gama activity can be enhanced with the use of Transcranial Alternating Current Stimulation (tACS), a form of mild electrical stimulation of the brain. During a study in which tACS was used to enhance gamma activity during REM sleep, lucidity was achieved in 77% of dreams.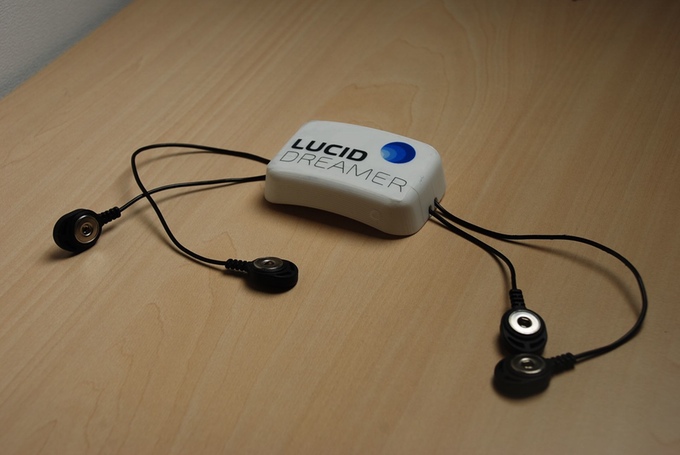 Senegalese "Melanin Goddess" Conquers the Internet with Her Incredibly Dark, Beautiful Skin Tone
Posted: 30 Sep 2016 04:00 AM PDT
Khoudia Diop is a young Senegalese fashion model who recently rose to internet stardom after her unusually dark skin tone was captured in a photo for the Colored campaign, a platform that celebrates different skin shades.
Khoudia's melanin-rich skin has taken the internet by storm, and the feedback has been overwhelmingly positive, especially on Instagram, where she regularly posts photos of herself using the handle @melaniin.goddess. People seem crazy about her stunning  natural beauty and unique skin tone, showering her with compliments about her look and declaring themselves impressed by her positive attitude and confidence.