---
Aspiring Model Gets $10 Nose and Chin Job, Ends Up Regretting It
Posted: 05 Sep 2016 07:37 AM PDT
A Filipino teen who once paid just 500 pesos ($10.74) for cosmetic procedures on his nose and chin has been regretting his decision ever since, as the intervention left him disfigured.
Ever since he was 16 years old, Ellowe Alviso had been using his good looks as a source of income, by landing various modelling jobs. About three years ago, he decided to increase his chances of being selected for modelling gigs by enhancing his facial features. However, he also wanted to save some money, so instead of going to a certified plastic surgery clinic, he got in touch with Kasheca Magallanes, a transgender nurse who was allegedly well-versed in cosmetic procedures. She agreed to work on his face for just 500 Philippine Pesos, which was apparently too good an offer to pass up. Unfortunately, Ellowe would live to regret his decision.
Japanese Artist Creates Stunningly Realistic Wool Felt Animals
Posted: 05 Sep 2016 05:46 AM PDT
Looking at the majestic wolf below, it's hard to imagine that it's not actually a real live animal, but a handmade wool felt sculpture created by talented Japanese artist Terumi Ohta.
Born in Hokkaido, Ohta grew up surrounded by flowers and animals, and her love for nature has transcended into her amazing wool felt art. Although she can use a simple needle and a handful of wool to create anything she puts her mind to, her hyper-realistic sculptures of wild and domestic animals are definitely the most impressive items in her extensive collection.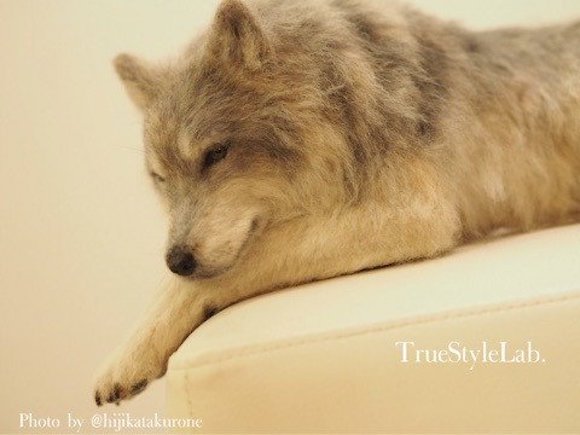 Alabama Library to Enforce Jail Time for Overdue Books
Posted: 05 Sep 2016 03:18 AM PDT
Returning a book late at the local library usually gets you a scolding by the librarian, or maybe your permit revoked for repeat offenses, but failing to turn in a book on time at one Alabama library could actually land you in jail for 30 days.
With over $200,000 worth of overdue books to recuperate, the Athens-Limestone public library in Athens, Alabama, is taking extreme measures to deter patrons from returning borrowed books and DVDs way later than they should. Executive Director Paula Laurita announced that the library will be enforcing a new policy that includes fines of up to $100, a city jail sentence of 30 days, or possibly both. She added that the seemingly exaggerated rules were necessary to stop people from effectively stealing from taxpayers.
"We have too many outstanding books that haven't been returned. People with several hundred dollars worth of library materials that are sitting at home," Laurita told WAAY31. Sometimes we hear, 'I lent my library card to my cousin'. I just want to ask, 'Would you lend your cousin your credit card? If they go and get $700 worth of clothing and you're responsible for the bill, would you do that?'"