| | |
| --- | --- |
| | |
---
Don't Want a Haircut! | Drawing Optical Illusion
Posted: 21 Jan 2016 04:41 AM PST
I was in the mood for a fun little illusion today. Something lighthearted and not so serious. I think I found one, and I have to say, it reminds me a little of my daughter. It's a constant fight with her every few months, because she just doesn't want a haircut—ever! The subject of today's drawing illusion doesn't seem to want a haircut either…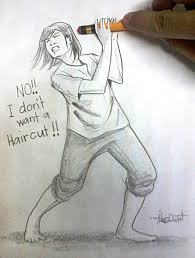 This is another pretty awesome drawing illusion, don't you think? The look on the girl's face is pretty telling, and the position of the pencil in this image, with her hands around it, is a pretty nice touch. And, of course, we can't miss the caption on the left side of the image! With all of this put together, it's pretty clear that this girl just doesn't want a haircut!
The post Don't Want a Haircut! | Drawing Optical Illusion appeared first on Mighty Optical Illusions.
Making of a Hole Drawing Illusion
Posted: 20 Jan 2016 04:10 AM PST
We'v seen some pretty amazing optical illusion drawings here on Mighty Optical Illusions. In fact, this articular hole drawing illusion has probably even been posted before as well.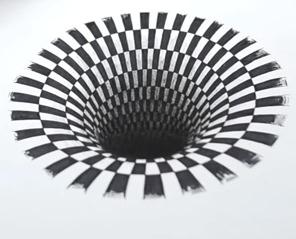 But, the hole illusion itself isn't the focus of today's post. The hole illusion on its own is definitely pretty cool, but how would you like to see it created?
The time lapse video below shows the artist creating this amazing hole drawing illusion from start to finish…
I absolutely adore watching artists work! Their talent and creativity never ceases to amaze me, especially when they're able to create something so realistic and lifelike that it's able to fool you.
What did you think of this hole drawing illusion? If you liked this, you might also want to check out these 3D illusions that jump off the page!
The post Making of a Hole Drawing Illusion appeared first on Mighty Optical Illusions.
You are subscribed to email updates from Mighty Optical Illusions.
To stop receiving these emails, you may unsubscribe now.
Email delivery powered by Google
Google Inc., 1600 Amphitheatre Parkway, Mountain View, CA 94043, United States