| | |
| --- | --- |
| | |
---
Fun Train Optical Illusion and an Almost Decapitation!
Posted: 16 Jan 2016 08:03 AM PST
It's the weekend, so it's time for fun optical illusions! This morning, I found just such an illusion. It's a bit of a simple illusion, but it's still a fun train optical illusion and great for a lazy Saturday!
Don't try this at home, folks…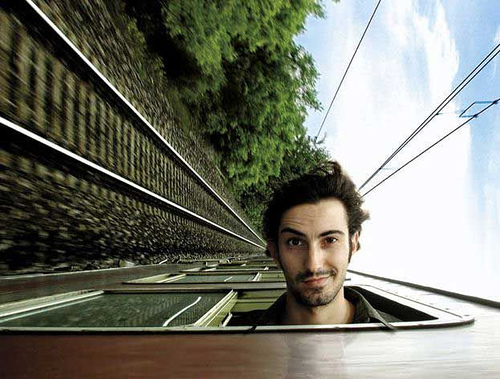 Here we have a picture of a man sticking his head out the window of a train. But, is it a skylight on the roof of the car or just a regular side window? Chances are, you can figure out this train illusion pretty quickly, but I'd be willing to bet that it made you look twice!
Of course, we really don't recommend that you try this type of stunt on your own. While it makes for a fun photo op, it can still be pretty dangerous. Just ask this girl who almost lost her head!
Yeah, it's all fun and games until someone gets decapitated. Boo for decapitation! No train illusion photo is worth that. Besides, you'd never get to look at the cool picture that was taken of you right before you lost your head. And where's the fun in that?
The post Fun Train Optical Illusion and an Almost Decapitation! appeared first on Mighty Optical Illusions.
You are subscribed to email updates from Mighty Optical Illusions.
To stop receiving these emails, you may unsubscribe now.
Email delivery powered by Google
Google Inc., 1600 Amphitheatre Parkway, Mountain View, CA 94043, United States