---
This Little Flashlight Is So Powerful It can Start a Fire and Cook Breakfast
Posted: 26 Oct 2016 07:17 AM PDT
The FlashTorch Mini flashlight is about as close as you can get to a real-life, commercially-available lightsaber. Its 2300-lumens halogen light output is enough to start a fire or cook an egg.
Created by Wicked Laser, the FlashTorch Mini is made of anodized, machined aircraft-grade aluminum and features a highly efficient, heat-resistant lens and reflector. That already sounds very impressive, but it's the intense light this thing emits that really makes it special. The 'torch' in its name has a very literal meaning, as the 2300 lumens output is more than enough to start a fire if you hold the flashlight close enough to something flammable. It's also strong enough to melt plastic and even cook eggs, if you balance the cooking container on top of the flashlight.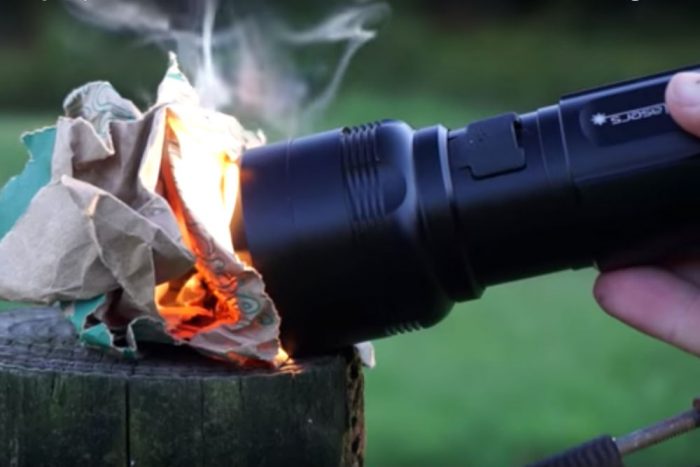 Coffin Couture – Clothing Store Offers the Perfect Outfits for the Afterlife
Posted: 26 Oct 2016 06:07 AM PDT
Eternity is a really long time, so you'd probably want to spend it looking your best, right? Luckily, a popular clothing store has recently put together a collection of stylish clothes they think are perfect for the afterlife.
English clothing company Lyst claims that their new 'Over My Dead Body' collection was inspired by the results of a customer survey which showed that 85% of Britons have thought about their final outfit, with about a quarter of them saying they would be willing to spend £1,000 on it.
"What we wear is such a huge reflection of who are and our personalities that it's unsurprising that people now have a clear picture of what they want to be buried in," said Katherine Ormerod, editorial director of Lyst. "They say life's too short for boring clothes, we agreed and took it one step further. Death is too long to get your last outfit wrong."
Stunning Celtic Cross Discovered in the Middle of Irish Forest
Posted: 26 Oct 2016 03:52 AM PDT
There is an impressive landmark growing in the middle of Donegal Forest, Ireland, but you could walk right through it and not even though it's there. This newly-discovered 'hidden treasure' only reveals it beauty when seen from above.
The giant Celtic Cross of Donegal recently made international headlines after footage shot using a drone went viral on the internet. Filmmaker Darren Sheaffer was working on a project at the Bogay Walled Garden, outside Newtown Cunningham, when it was mentioned to him that there was an amazing sight hidden in the nearby forest of Donegal. So he took a walk there, launched his drone, and what he saw took his breath away. Right in the middle of the woods was a giant Celtic cross about 100 meters long and 70 meters wide, made up of a different type of tree than the rest of the forest. Donegal's drone video went viral as part of an ITV report on the unique landmark, and has since been doing the rounds on the internet.