| | |
| --- | --- |
| | |
---
The Village Elephant Optical Illusion
Posted: 08 Jan 2016 04:12 AM PST
Is it Friday yet? Oh, yes it is… For some of you, that means the end of a long work week and the start of two days of rest, relaxation and fun! For the rest of us? Well, we don't wanna talk about it. As I was poking around in my collection, I ran across an elephant optical illusion and figured that Friday is a good day for an elephant. There's no logical reasoning behind my thought process today, so here's your elephant…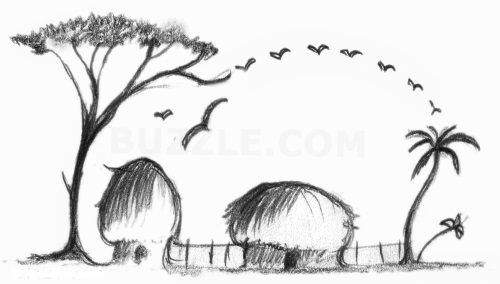 Of course, as with most illusions on this site, there's more to this elephant optical illusion than meets the eye. In fact, some of you may not even have seen the elephant at first. Some of you may have seen the village. The space between the elephant's legs and trunk are actually huts. Take a look at the birds too. The birds on the left side of the image make up the elephant's ear and eye, while the birds at the top of the image make the curve of the elephant's back.
I love these multiple meaning optical illusions, and this is a pretty good one! If you agree, be sure to give it a good rating with the stars below!
If you liked this elephant optical illusion, you might want to head over and check out this cow optical illusion!
The post The Village Elephant Optical Illusion appeared first on Mighty Optical Illusions.
You are subscribed to email updates from Mighty Optical Illusions.
To stop receiving these emails, you may unsubscribe now.
Email delivery powered by Google
Google Inc., 1600 Amphitheatre Parkway, Mountain View, CA 94043, United States