---
Ejiao – The Chinese Miracle Cure Decimating the World's Donkey Population
Posted: 14 Nov 2016 06:55 AM PST
Ejiao, or donkey skin gelatin, is considered one of the three treasures of traditional Chinese medicine. It is used to treat a wide range of ailments from simple colds to insomnia and impotence, and demand in the Chinese market is soaring like never before. Millions of donkeys are slaughtered all around the world and their hides transported to China to be melted into the miracle gelatin that many believe will keep them looking youthful and even prolong their life.
Dong'e county, in northern China, is the epicenter of ejiao production. Here, over 100 factories melt thousands of donkey hides into gelatin, every week, and after running out of domestic stock, they are now relying on imports from developing countries to sustain the huge demand. China's donkey population has dwindled from 11 million during the 1990s to just 6 million today, due to both industrialization and massive slaughtering for ejiao. With local stock of donkeys going dry at an alarming rate, some factories have opened their own farms to breed and kill up to 10,000 donkeys a year, but with some of them processing over 1 million donkey hides in the same period, it's hardly a sustainable plan. Which is why many factories have turned their attention to the foreign market.
Various countries in Africa, Asia, South America and the Middle East are supplying millions of donkey skins for the Chinese ejiao market. With the price for donkeys having skyrocketed from around $65 a decade ago to $315 today, some livestock breeders are switching to donkeys exclusively, because the trade is so profitable. But some governments have already banned China from buying their donkeys because they realized that it would eventually decimate the animal population. In September, Nigeria announced a ban on the export of donkeys in September, after the trade increased three times in one year, mainly to Asian markets. "If the export continues the animals will be decimated," Atte Issa, a Nigerian government official told the BBC.
Russian Politician Sacked for Recording Workout Video in Funeral Parlor
Posted: 14 Nov 2016 04:30 AM PST
A regional Russian official was recently expelled from the ruling United Russia political party for recording a bizarre workout video at the workplace – a creepy funeral parlor – and posting it on her Instagram account. You can say that she gives the phrase 'dying to lose weight' a whole new meaning.
Anastasia Myakina was head of United Russia's faction in the Shelekhovo District Assembly in the Irkutsk Region, as well as the manager of a state-owned local funeral parlor. Until recently, she was considered a successful business woman in her home town, but then she made the grave mistake (pun intended) of recording a short workout video at the workplace. In the bizarre footage, which has gone viral online, she can be seen smiling as she squats in front of the camera, with tombstones, funeral caskets and wooden crosses in the background.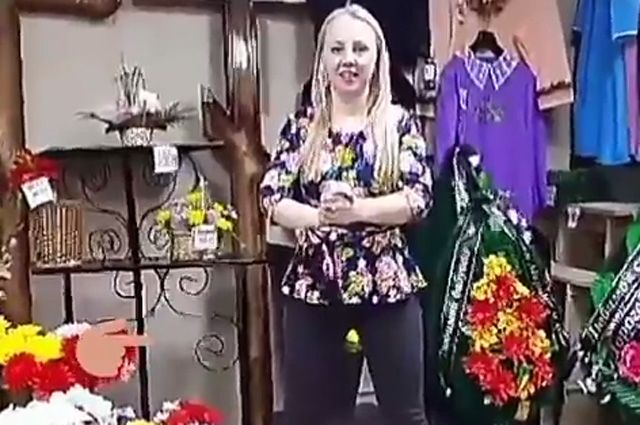 Former Math Teacher Banned by Bookmakers for Winning Too Much
Posted: 14 Nov 2016 03:35 AM PST
A former math teacher from Camden Town, England, claims betting shops won't take his bets anymore after he devised a system that guarantees he wins every time without any risk of loss.
Richard Saul, who calls himself the "wizard of odds", claims that he has bet tens of thousands of pounds on horse races over the last three years, but in the last few weeks, all but one bookmakers in Camden Town have stopped taking his bets. "They should take the bet, but they don't because I keep winning. I don't think your average punter would be able to work out how to do it. In Camden Town, only Jennings will take my bet now – and they will only let me do it once, that's all," Saul complains. "[Elsewhere] the staff go on the phone, then after two minutes they come back and say, 'we can't take this bet'. I've gone on accounts online, but they won't take it there either."
The math expert believes that his recent ban by bookmakers has to do with his guaranteed-win system. He came up with it when betting shops started introducing higher payouts for "each-way" horse racing bets. Usually, an each-way bet means that the fourth-placed horse pays a quarter of the horse's odds of winning, but some high street bookies  expanded the offer to include a fifth-place horse, in order to attract punters. That's when Saul figured out that by betting on every horse with different stakes, he could guarantee himself a win.