| | |
| --- | --- |
| | |
---
Sunset in the Lantern Illusion
Posted: 05 Nov 2016 10:20 AM PDT
Sunsets are a source of fascination and intrigue for many people, myself included. The peace and quiet you can sometimes feel during a sunset is just amazing, especially after a long and stressful day. As the day winds down and the sun starts to hide for the night, the light starts to dim and the world just seems to start to settle. That is also the time when most of us start to rely on alternate sources of light. These days, we have easy and convenient electric lights, but at one time, candles and lanterns were the go-to light sources after dark. I love this sunset in a lantern illusion, partly because I love sunsets and partly because there's something so intriguing and alluring about the aniquated feel of an old lantern…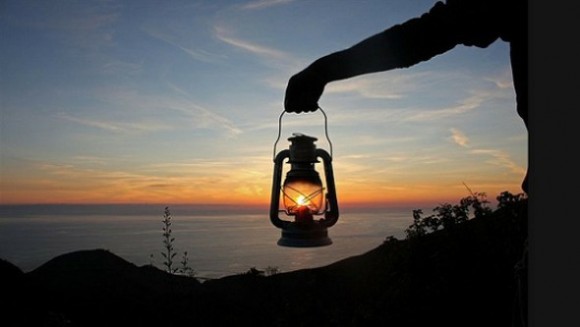 To me, this lantern illusion brings together two very beautiful things—the peace you can sometimes feel as the day winds to a close and the remnants of a simpler time. I don't know about any of you, but I still have a few of these old lanterns left. They come in pretty handy during power outages, for sure, but they're also nice to break out some nights just for the heck of it.
The post Sunset in the Lantern Illusion appeared first on Mighty Optical Illusions.
Posted: 05 Nov 2016 10:06 AM PDT
Fountains has always been a source of fascination for me. I love just sitting and watching and listening to them. There's something very soothing in the sight and sound of water spraying and falling in a fountain. I could sit there and watch a fountain forever. Of course, fountains are also a great source for photo ops as well! A perfect example of this is this funky fountain illusion!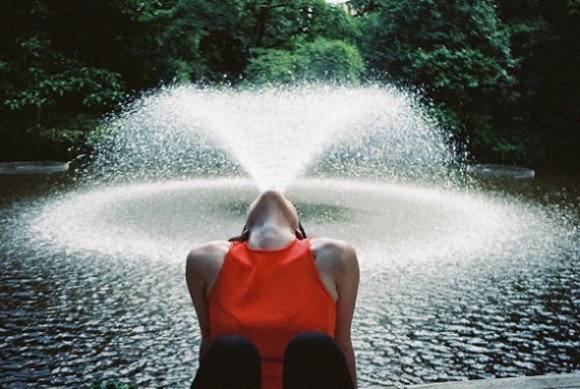 It's a simple fountain in the middle of a pond, but this forced perspective photo turn it into something pretty spectacular! This fountain illusion was easy to create too. All it really took to create is the fountain, of course, and the perfect pose for the woman. From this angle, it looks like the water from the fountain is spewing right out of her mouth!
A very simple but interesting effect, I think! Be sure to rate this illusion with the stars below!
Like this funky fountain illusion? Head over and check out this funny but gross illusion!
The post Funky Fountain Illusion appeared first on Mighty Optical Illusions.
You are subscribed to email updates from Mighty Optical Illusions.
To stop receiving these emails, you may unsubscribe now.
Email delivery powered by Google
Google Inc., 1600 Amphitheatre Parkway, Mountain View, CA 94043, United States