---
Chinese Mall Opens "Husband Nursery" Where Men Can Relax While Wives Shop
Posted: 07 Nov 2016 07:33 AM PST
There are few things that men hate more than going on long shopping sprees with their wives or girlfriends, so one Chinese mall has come up with the "husband nursery", a special place where guys can kick back and relax while their better halves shop till they drop.
Just as mothers drop their young kids at the nursery to be looked after while they tend to their daily business, so to can wives and girlfriends leave their male partners at the husband nursery located on the third floor of the newly-opened Vanke Mall in the Minhang district of Shanghai. Instead of having to put up with their miserable-looking faces as they follow them around through dozens of shops, women can leave guys in this special room to kill time by watching TV, reading magazines, sitting in a massage chair or taking a nap in of the comfortable armchairs.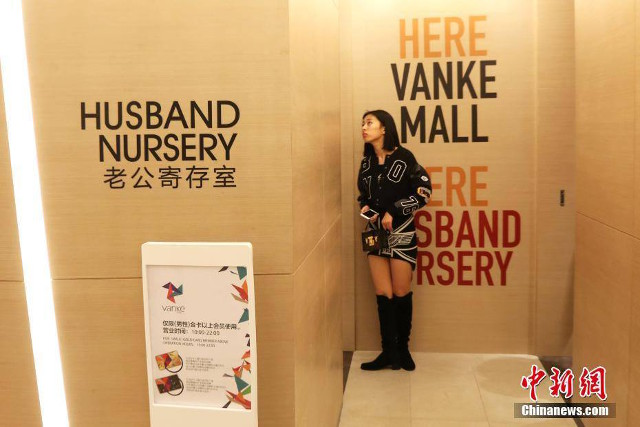 Woman Awarded $35,000 Compensation by Restaurant after Waiter Pours Boiling Soup on Her
Posted: 07 Nov 2016 06:42 AM PST
A Chinese court ordered a hot pot restaurant to pay 237,000 yuan ($35,000) to a female customer after an angry waiter poured scalding soup on her during heated argument.
The incident occurred in August of last year, at a branch of 'Mr Hot Pot' restaurant, in Wenzhou, eastern China. The victim, referred to only as Ms. Lin, was having dinner with members of her family, including her mother and her seven-year-old daughter, when she got into an argument with their waiter over the amount of water in her hot pot. The man walked away as Lin was complaining to him, so she decided to vent by posting a negative review of the restaurant on social media, referencing one of the managers in her post. Online reviews are a big deal in China, as most customers choose where to eat by reading customer reviews.
After seeing her review, the furious waiter returned to Ms. Lin's table and asked her to remove the post. She refused, so he went back into the kitchen, grabbed a large pot of boiling soup and poured it all over the dissatisfied patron. But he didn't stop there. Footage captured by CCTV cameras show the 17-year-old waiter pulling the shocked woman backwards in her chair, knocking her head against a counter in the restaurant and the floor, and kicking her with his legs. The raging young man continued to hit her even as six people struggled to restrain him.
Elementary School Has Correctly Predicted Every U.S. Presidential Election Since 1968
Posted: 07 Nov 2016 04:53 AM PST
Students at Benjamin Franklin Elementary School, in Yorktown Heights, New York, have been casting their votes to determine the winner of each presidential election, since 1968, and for the past 48 years, they've gotten it right every time.
Every four years,  just days before the actual presidential election, the elementary school sets up mock voting booths and invites its students – from kindergarten to fifth grade – to cast their ballot for the candidate that they think would deserve to become president of the United States of America. But it's the process leading up to the vote that's genuinely interesting. The students spend months learning about the candidates, who they only know as 'Candidate A' and 'Candidate B', focusing on policy and real issues, instead of on their personality and popularity. "We talk about exact facts and issues and put them on two sides of a spreadsheet. Then the students debate the facts in class," principal Patricia Moore says.
Eventually, the kids are told which candidate they had been siding with, and with this last piece of information in mind, they are ready to cast their vote. The same scenario been unfolding every four years since 1968, since Tom McAdams, a fifth-grade social studies teacher initiated the tradition, and the kids have predicted the result of the election every time.