---
The Human Bed Warmer – Russian Woman Offers Bed Warming Services for Single Men
Posted: 01 Feb 2017 12:47 PM PST
A young woman from Moscow, Russia, has come up with an innovative way to supplement her income – charging single men a hefty fee for laying in their bed for an hour to warm it and fill it with her positive energy, thus guaranteeing a good night's sleep.
21-year-old Viktoria Ivachyova is a human be warmer for hire, charging a whopping 4,900 Russian rubles ($82) per night, or 102 700 ($1700) per month to lay down on strangers' beds and make sure it's nice and warm when they turn in for the night. Believe it or not, she has already had 10 customers, and with the amount of free publicity she's getting these days in national media, the unusual service is bound to become more popular. In fact, Viktoria is already planning on putting together a team of female bed warmers to keep up with demand.
Belgian Cafe Boycotts Donald Trump by Banning All American Products
Posted: 01 Feb 2017 09:36 AM PST
The popular Zeezicht Cafe, in Antwerp, Belgium, has recently stopped serving Coca Cola, Lay's potato chips and every other American brand previously on its menu, in protest of President Donald Trump and and his controversial executive orders.
"No, it's not a joke. All American drinks will disappear from the menu as long as Donald Trump's policy does not change," one of the owners of Zeezicht told Belgian reporters. "A few days ago, we gathered all the staff and found that something had to be done against the policy of Donald Trump, so someone launched the idea of ​​no longer selling American beverages or food. An economic boycott is probably the only measure Trump can understand."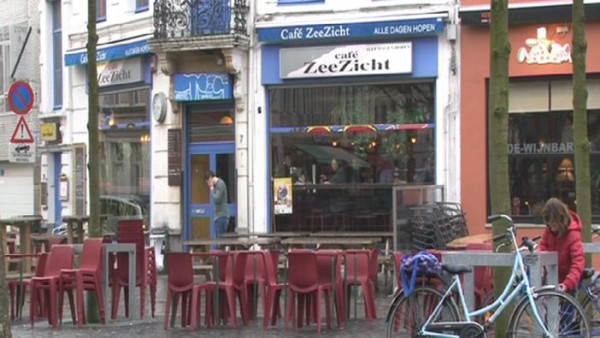 English Company Is Looking for Women Willing to Clean Houses in the Nude
Posted: 01 Feb 2017 08:15 AM PST
London-based company Naturist Cleaners, "one of UK's leading naturist and nude cleaning service providers", is currently looking for women willing to clean private houses wearing just slippers and cleaning gloves. Women "of all ages and sizes" can apply, and the job pays £45 ($57) an hour.
"We are looking for female naturist cleaners who can clean private houses nude," the job ad reads. "The job will require doing all general cleaning like dusting, tidying up, vacuuming, watering plants, making beds, using the washing machine, ironing clothes and cleaning windows." So it's a regular cleaning job, minus the clothes. Clients, most of which are part of nudist community, are charged £65 for the first hour, and £55 for every hour after that. They also have to agree to a "no touching" policy and also not to photograph or film the nude cleaners as they perform their job.