---
Chinese Farmer Spends 16 Years Sudying Law So He Could Sue Chemical Company That Polluted His Land
Posted: 10 Feb 2017 09:38 AM PST
A Chinese farmer with only three years of school under his belt has dedicated the last 16 years of his life to teaching himself law, hoping to bring down a state-owned chemical company that has been polluting his village and affecting his livelihood.
Wang Enlin, from Yushutun village, in China's Heilongjiang Province, will never forget that day in 2001, when his village and the surrounding farmland were flooded with toxic waste. It was the eve of the Lunar New Year, and Wang and his neighbors were playing cards and making dumplings, when they notice that the house they were in was being flooded with waste water from the nearby Qihua Group, a state-owned enterprise. That same year, Mr Wang wrote a letter to the Land Resources Bureau of Qiqihar, complaining about the pollution, but during his dealings with officials, he was repeatedly asked to provide evidence that his village and the land he and his neighbors survived off of had indeed been contaminated.
"I knew I was in the right, but I did not know what law the other party had broken or whether or not there was evidence," the 60-something farmer recently told reporters. The easiest thing to do would have been to hire a lawyer, but Wang and his neighbors could barely afford to put food on the table, so professional legal council was definitely not an option. But Wang Enlin would not give up so easily, and even though he had only attended school until Third Grade, he decided to study law himself and find out what kind of evidence he needed to collect.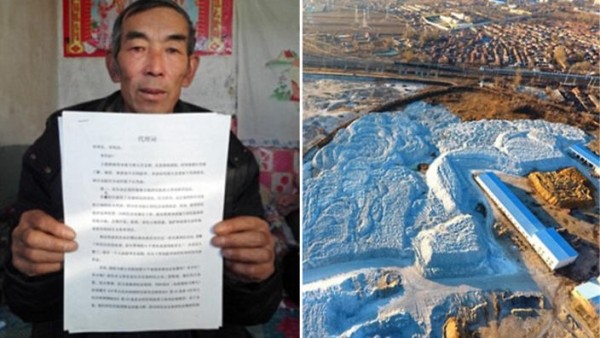 Japanese Buddhist Temple Holds Techno Memorial Services
Posted: 10 Feb 2017 03:48 AM PST
In an effort to make his Buddhist temple more accessible to the wider public and draw younger generations to religion, a former DJ turned Buddhist priest has been holding "techno memorial services" at his temple in Fukui City, Japan.
Attending one of the unconventional memorial services organized at the Shō-onji Buddhist temple by 49-year-old Gyōsen Asakura feels more like a warehouse rave than a traditional religious experience. A kaleidoscope of psychedelic lights bathes the golden decorations of the temple, and electronic music ranging from IDM (Intelligent Dance Music) to breakbeats blends with chantings of Buddhist scripture.
The sight of a Buddhist priest wearing his traditional garb, but also sporting a pair of large headphones while operating a DJ station during his sermon only adds to the psychedelic feel of attending a techno memorial service at Shō-onji. It's definitely a strange experience, but one that it is fulfilling its purpose of bringing people, especially youths, back to religion.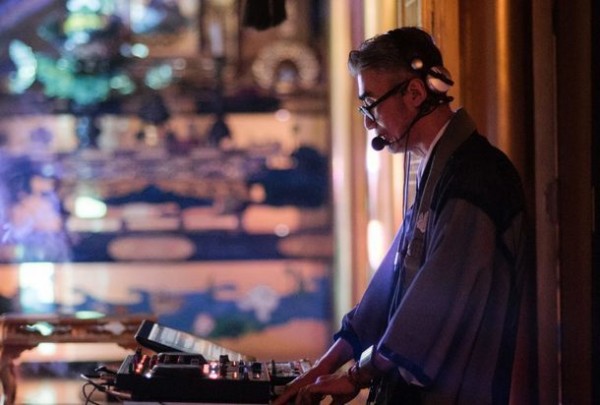 The Cruel Spanish Tradition That Kills Tens of Thousands of Greyhounds Every Year
Posted: 10 Feb 2017 02:21 AM PST
You probably already know about bullfighting and the controversy surrounding this ancient tradition, but there's another less known tradition that claims the lives of tens of thousands of Spanish hunting dogs every year. And worst of all, nobody seems to want to do anything about it.
Galgos, or Spanish greyhounds, are an ancient breed of hunting dog that was once raised only by Spanish noble families. Today, these beautiful animals have been reduced to tools that modern-day hunters dispose of in a variety of gruesome ways as soon as the hunting season ends. The traditional explanation for their cruelty is that if the dogs have shamed their master by not performing to their expectations, this dishonor must be washed away by torturing and killing the animals, but in reality, it's all about cutting costs. It makes more sense to them to buy new Galgos from a breeder for about 10 euros a piece, than spend money on feeding the ones they already own until the next hunting season. So they just get rid of them in the most appalling ways imaginable.