---
French Performance Artist Seals Himself Inside a Giant Stone for Eight Days
Posted: 23 Feb 2017 01:06 PM PST
Abraham Poincheval is no stranger to daring performance art, but his latest project is probably the toughest one yet. The French artist will spend eight straight days sealed in a human shaped hole carved out inside a giant boulder. The purpose of this unusual performance – "to find out what the world is".
On February 22, 2017, 45-year-old Poincheval was sealed in this carved out stone sarcophagus at Paris's Palais de Tokyo gallery, where he will allegedly spend eight straight days, until March 1st. His temporary prison, a large boulder split in two with just enough room to fit the artist's body in sitting position, and enough food and water to keep him in good physical condition over his eight days of isolation. His only connection to the outside world is a ventilation duct that keeps him from suffocating in the tight space.
"The purpose is to feel the aging stone inside the rock," told media reporters. "There is my own breathing, and then the rock which lives, still humid because it was extracted not so long ago from the quarry. So there is that flow, that coming and going, between myself and the stone."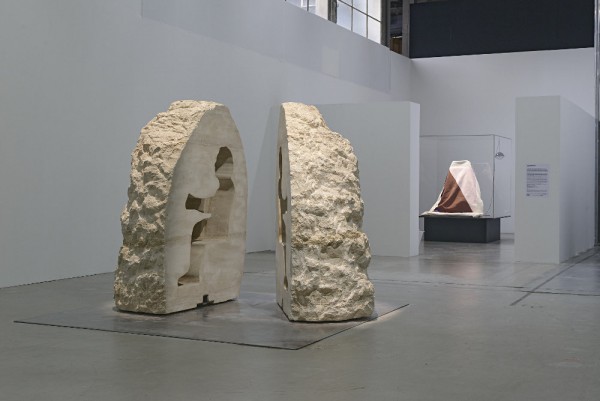 Looking for an Exciting Night Out? How Does Dinner and Dissection Sound?
Posted: 23 Feb 2017 10:44 AM PST
Going out to the same restaurants and bars every week can get pretty boring after a while, but if you like in a large UK city, you now have the chance to spice up your nights on the town in one of the most macabre ways imaginable, thanks to Anatomy Lab Live. The unique experience involves a fancy dinner followed by a live dissection of what looks to be a real human body.
There's nothing like watching a pathologist sink his hands into a corpse and pulling out bloody organs to help the digestion after a hearty meal. At least that's what Sam Piri, the man behind the Anatomy Lab Live experience seems to think. Sam, who works as a school teacher, claims to have been inspired by the excitement of his students while studying biology, and becoming familiar with pig organs. He decided adults might get a kick out of seeing a live dissection and learning more about the wonders of the human body, but why he thought it would be a good idea to feed his guests beforehand is a mystery.
Anatomy Lab Live, which debuted recently at the Village Hotel in Solihull, outside Birmingham, starts off with a fancy dinner of salmon, served with roast potatoes, green beans and roasted butternut squash and carrots. Dessert includes apple pie and custard or Eton mess, and for drinks, guests get to choose between wine and beer. As they feast on the generous spread, the only sign that something unnerving is about to happen is a center table full of syringes, medical waste bags and petri dishes.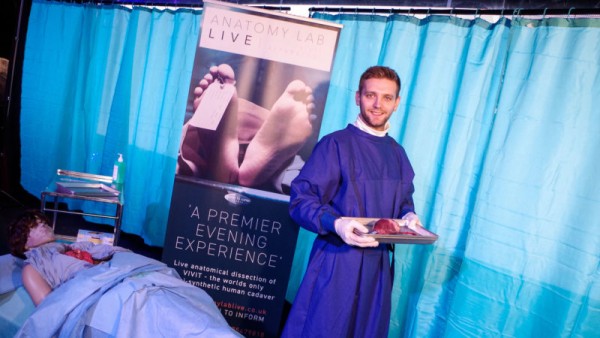 82-Year-Old Grandmother Accidentally Calls 28-Year-Old Man, Ends Up Marrying Him
Posted: 23 Feb 2017 09:18 AM PST
They say love knows no boundaries, and the touching story of how a 28-year-old man in Indonesia fell in love with a woman 54 years his senior over the phone and ended up marrying her despite objections from both their families seems to confirm the old saying.
About a year ago, Sofian Loho Dandel, a 28-year-old warehouse worker from the Indonesian island of Mantehage, received a call from an unknown number. Upon answering, he learned that the women on the other end of the line had dialed his number by mistake, while trying to call someone else. Only instead of hanging up and moving on with their lives, the two started making conversation and getting to know each other. Little did either of them know that they were talking to their future spouse.
"A year ago, I received a phone call from an unknown caller, I answered and we came to know each other," Sofian recently told Indonesian reporters. "Since then, we have constantly kept in contact without knowing her age. I had never dated before, I felt in love."