---
Indian Textbook Encourages Kids to Kill Cats as an Experiment
Posted: 15 Feb 2017 12:59 PM PST
The authors of a Class IV textbook in India recently came under fire, after it was revealed that in a lesson on the importance of breathing they were literally encouraging the kids to do an experiment involving suffocating a cat.
It sounds hard to believe that a school textbook for environmental studies could teach children as young as 9 years old to kill an animal as an experiment, but it's sadly true. Twitter user Lola Kuttiamma shared photos of the book passages concerning the absurd experiment, and people understandably were outraged about it. "Living things breathe", the textbook explains. "No living thing can live without air for more than a few minutes. "You can do an experiment. Take two wooden boxes. Make holes on lid of one box. Put a small kitten in each box. Close the Boxes. After some time open the boxes. What do you see? The kitten in the box with no holes has died."
Wow, is that educational or what? And they're not even suggesting using adult cats, but cute little kittens. Not that grown cats would have made it any more acceptable, but kittens just make it sound even crueler. And if you thought things couldn't possibly get worse, you were wrong. The textbook, entitled "Our Green World: Environment Studies", also features a couple of pictograms, with one kitten alive and well in the box with holes in it, and the other, well, dead.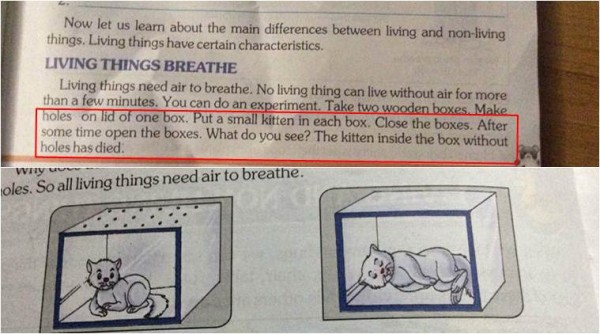 This Pocket-Sized Device Connects to Your Phone to Let You Know When You Stink
Posted: 15 Feb 2017 11:37 AM PST
The KunKun, Japanese for "sniff sniff", is a bizarre device developed by Japanese corporation Konika Minolta that detects bodily odors like smelly feet or underarm sweat and notifies the user about them via a smartphone app.
So, yeah, the days of smelling your own armpits when nobody's watching to see if they stink are over, thanks to modern technology. Now you can just wear the KunKun everywhere you go and find out when you're starting to stink just by checking your phone. It's small enough to fit in a coat pocket, so no one will ever know you're carrying it, and features sensors that pick up specific chemicals associated with three types of bodily odors. It can detect ammonia and isovaleric acid, chemicals known to produce that nasty sweaty locker-room smell, but also 2-nonenal, which is associated with old age and diacetyl, a controversial organic compound that makes yo smell like "rancid cooking oil".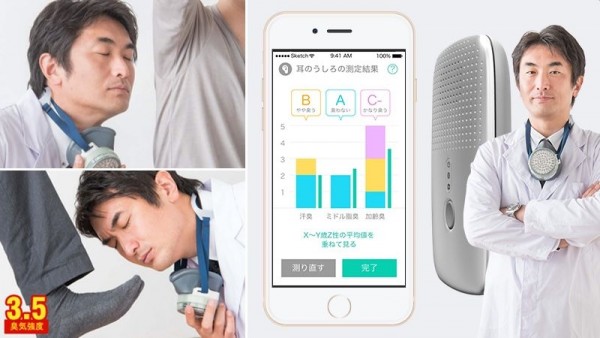 Welcome to Catzonia – World's First 5-Star Hotel for Cats Opens in Malaysia
Posted: 15 Feb 2017 09:54 AM PST
Temperature-controlled rooms, king-size beds, a dreamy playground and gourmet chow are just some of the things felines can enjoy at Catzonia, the world's first five-star hotel for cats.
Located in Damansara, just outside Malaysia's capital city of Kuala Lumpur, Catzonia was set up to offer pampered felines a lavish holiday whenever they need a break from their daily routine, or when their loving masters are away and can't offer them the attention they deserve. Featuring a total of 35 rooms split into four categories, Catzonia is manned by a crew of feline lovers who promise to play with the guests, groom them and generally make sure their stay is as comfortable as possible.
"We believe that cats need holidays too," the Catzonia Hotel website states. "They always prefer to be treated as a boss. It means the environment must be felt like home, always being cuddled and hugged, and most importantly they don't want to feel lonely."