---
Hater – A Dating App That Matches People by The Things They Hate
Posted: 03 Feb 2017 11:19 AM PST
Most dating services match their users by the things they like, but a new dating app called Hater completely turns this idea on its head, using common disinterests to help people find love.
Hater founder Brendan Alper, who left his job at Goldman Sachs to become a comedian, first came up with the idea for the app as a joke. But the more he thought about it, the more he became convinced that it would actually be an interesting real-life dating app, and after finding some scientific studies that confirmed his intuition, he decided to turn it into a reality. Hater has been in testing since December 2016, and will be officially available for iOS and Android devices on February 8th. So get ready to let the things you hate guide you to true love.
"What we hate is an important part of who we are, but it's often swept under the rug in our public persona," Alper says. "We want people to express themselves more honestly. Plus, it's easy to start a conversation with someone if you know you both hate pickles." The app utilizes the same swiping function as Tinder or Bumble, but instead of swiping on people, you swap on topics ranging from butt selfies and bad tipping, to sidewalk etiquette and Donald Trump. You simply swipe down to hate, up to love, left to dislike or right to like. Hater than finds potential matches based on the things you hate and your location.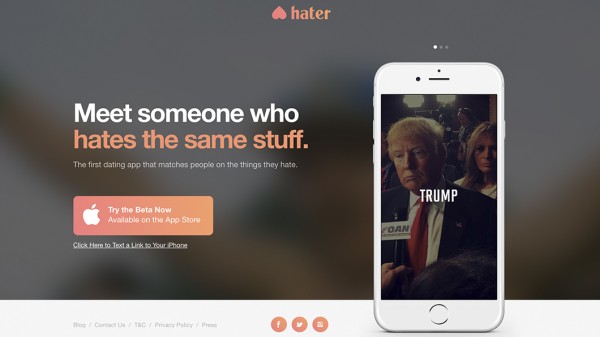 18-Year-Old Math Prodigy Lands UCLA Teaching Gig
Posted: 03 Feb 2017 09:38 AM PST
While most 18-year-olds are getting ready to go to college or get a job, March Tian Boedihardjo, a Hong Kong-born Indonesian Chinese math prodigy has already accomplished both. He has recently completed his doctorate program and is now an associate professor at the University of California, Los Angeles (UCLA).
Although he never liked being called a prodigy, saying that it implies that he didn't have to work very hard for his achievements, March Tian Boedihardjo is definitely very special. he first made international headlines in 2007, when at the tender age of nine, he managed to get an A in both Mathematics and Further Mathematics and a B in Statistics in the General Certificate of Education (GCE) A-levels in the United Kingdom. I should mention that these entrance exams are usually taken by students aged 17 or older.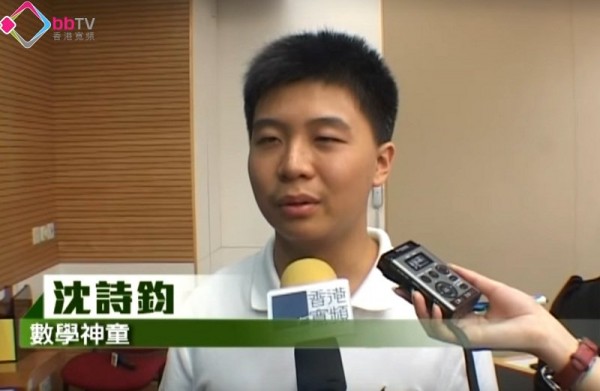 Russian Tattoo Artists Sparks Controversy After Tattooing His Hairless Cat
Posted: 03 Feb 2017 08:32 AM PST
A young tattoo artist in Yekaterinburg, Russia, has been getting a lot of criticism on social media after a video of him inking his pet Sphynx cat recently went viral. To make matters worse, the owner admitted that this was not the animal's first tattoo, and probably not the last.
The owner of the hairless cat admits that he is basically forcing the animal to share his passion for tattoos. "Of course, I feel sorry for tattooing her, because it's not something she wants," he says in the video. But apparently the temptation to turn the Sphynx into a walking, meowing work of art is too great. Bes already sports a large tattoo on her back, featuring a woman, a deck of cards, a prison tower and a cigarette, and in this video her owner adds a star as well.
The Yekaterinburg artist said that tattoos are a bit harder to do because the cat's skin is a bit different than a human's, but added that he doesn't believe the procedure is harmful for the cat. "This isn't her first tattoo," he says. "She just goes under and doesn't feel a thing. She always wakes up fine from the anesthesia and behave normally after that."