---
Rent Is Too Damn High So This Family of Five Moved into an Old School Bus
Posted: 14 Feb 2017 12:23 PM PST
Three years ago, Brian Sullivan and his wife Starla lived in a rented apartment that cost them $1,500 a month plus utilities. At one point they decided it wasn't worth it anymore, so they bought an old school bus and turned into a comfy home for their big family.
It was in March 2014 that 29-year-old Brian and his wife Starla, 26,  of Renton, Washington, got tired of wasting so much money on rent. The apartment was over an hour away from Brian's workplace, and he had to work overtime just so they could afford the rent. Plus, they wanted to be homeowners and spent a lot of time watching YouTube videos of people building their own tiny houses, or converting all kinds of things into comfortable living spaces. It was one of these videos that convinced them to take a leap of faith, so in April 2014, they bought a disused school bus for $2,800, and spent another $30,000 turning it into a home for their three kids.
"The apartment was about an hour away from Brian's work and the commute was awful," Starla says. "He would work overtime trying to pay the rent, then he would sit in a car for three hours and we would never see him, so we decided to make a change. We pay a third of the cost now and we have money to pay off debts and student loans!"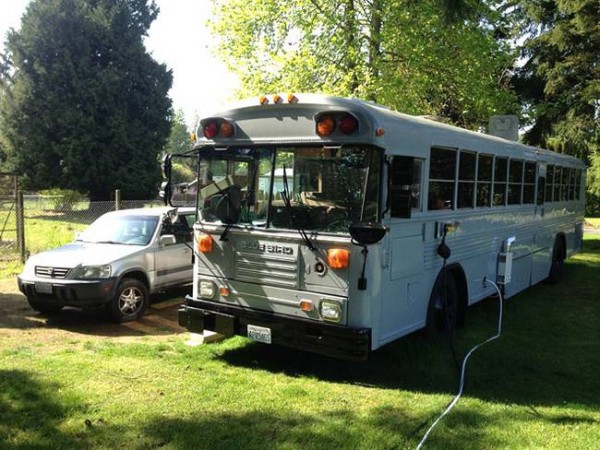 Louis Vuitton Makes Rulers Now and They're Crazy Expensive
Posted: 14 Feb 2017 09:57 AM PST
It's no secret that Louis Vuitton is one of the most expensive luxury brands in the world, but what you probably didn't know is that they also make rulers. Yes, the kind kids carry in their pencil cases, only cooler looking and way more expensive.
There's no point beating around the bush, the Louis Vuitton ruler costs a whopping $175. It's a small 15-centimeter ruler, so that's over $11 per centimeter, and even taking into consideration the brand, and the fact that it's lined with high-quality leather for comfort, I still can't wrap my head around the idea that anyone could pay so much for a stationery item. Maybe the trademark four petal flowers in the form of stencils will sweeten the deal for fans of the brand, but still, that's almost $200 for a freaking kids' ruler!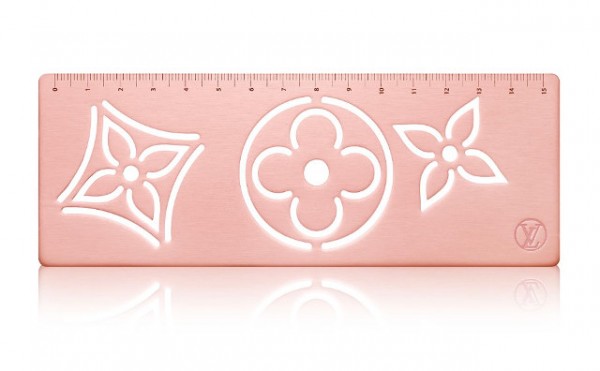 70-Year-Old Italian Man Holds Guinness Record for Most University Degrees
Posted: 14 Feb 2017 08:39 AM PST
Luciano Baietti, a retired school headmaster from the town of Velletri, in Italy, holds the Guinness record for the most university degrees. The 70-year-old currently has 15 bachelors or masters degrees from various universities across Italy, and is getting ready to get his 16th.
Getting more than one college degree is not exactly unheard of, but 15 is apparently quite impressive, since it's only been done by one man. Although he spends his days working around his house and garden, like most people his age, at night, Luciano Baretti turns into a student again. Every morning, at 3 a.m., as most of the world is sleeping, he wakes up, takes out his books and studies by the light of his desk lamp. He claims that studying helps keep his mind active and that every degree he has obtained has helped broaden his knowledge of the world around him. Plus, getting mentioned in the record books is a nice perk too.