---
Virginia Brewery Creates Oreo-Flavored Beer
Posted: 06 Feb 2017 06:11 AM PST
Virginia-based  brewery the Veil Brewing Company has taken the dessert beer category to a whole new level with its innovative "Hornswoggler" brew, a a chocolate milk stout aged on hundreds of pounds of Oreo cookies that even has icing chunks in it.
They say Oreos go best with milk, but the guys at the Veil Brewing Company apparently decided prove that beer works too. And they hit it out of the park. After launching the Oreo-flavored brew on January 24, the 64 cases available sold out almost instantly. The company then sold what little they had left as on-draft at the brewery, in Scott's Addition, Richmond. That didn't last very long either, and now the brewery is getting bombarded with questions about the next batch.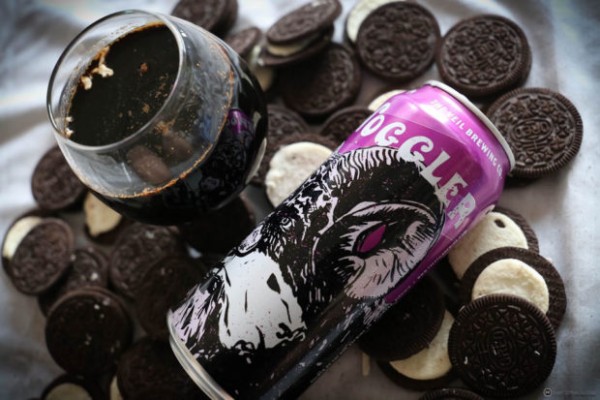 Indonesian Mayor Shuts Down Luxury Cinema Because Bed Seats Promoted Adultery
Posted: 06 Feb 2017 04:47 AM PST
Indonesian cinema chain CGV has been forced to shut down their Velvet Class venue in the city of Palembang because the ultra-comfortable seats made local authorities uncomfortable.
CGV Velvet Class cinemas are awesome! Instead of regular seats, or even reclining ones, they feature leather beds complete with pillows and blankets, for a ridiculously comfortable movie experience. They have been operating in Jakarta and around Indonesia for years now, with no problems, but recently a deputy mayor South Sumatran capital of Palembang decided that switching regular movie theater seats with comfortable beds was a very a bad idea.
Deputy mayor Fitrianti Agustinda visited the CGV Velvet Class cinema in Palembang, last week, after reportedly receiving complaints about it from the public. The local official was apparently scandalized upon seeing the beds, arguing that they could promote adultery and sexual misconduct.
Man Spent over $80,000 on Plastic Surgery to Look Like Britney Spears
Posted: 06 Feb 2017 03:09 AM PST
Bryan Ray, a 31-year-old man from Los Angeles, California, is so obsessed with pop superstar Britney Spears that he has spent $80,000 over the last 14 years to look like her.
Ray says he knew there's was something special about Britney the first time he saw her. The look, her voice and her choreography were "the perfect package" for him and he knew he wanted to be like her. So at age 17, when the dentist designing his veneers asked him which celebrity smile he wanted to base his on, he answered almost instantly. But that was only the beginning of Ray's transformation, as over the last 14 years, he has had over 90 cosmetic surgeries to make himself look more like his idol.
"So many people refer to me as 'Britney' and for a very long time friends have greeted me with the infamous quote 'It's Britney, bitch!' from her song 'Gimme More', which I absolutely love," Bryan proudly says. "Britney will always be one of my biggest inspirations. I love that she was the biggest star in the world, went through an incredibly hard time and came out on top."