---
Chilean Police Report Paranormal Activity While Investigating Domestic Disturbance
Posted: 28 Feb 2017 01:15 PM PST
People report cases of paranormal activity somewhere around the world virtually every day, but it's not often that you hear police officers actually confirming these occurrences. However, that's exactly what happened a couple of days ago in a Chilean city, when police investigating a domestic disturbance were allegedly attacked by mysterious forces.
On February 26, 2017, a group of Carabineros – Chilean police force – were called to investigate a home in Puerto Montt, after the desperate owners called the emergency number to complain that they were being terrorized by unnatural forces. When they arrived at the house in the municipality of municipality of Fe y Esperanza, they noticed several broken windows and a partially burned mattress in the yard. The owners were outside and as soon as they saw the police approaching they started telling them that there was strange paranormal activity inside the house. Obviously, the Carabineros didn't believe them, but they quickly changed their mind once they went inside to investigate.
Second corporal Boris Olavarría González, of the Sixth Police Station in Puerto Montt, told reporters that he and his colleagues were questioning the owners inside the house when a trowel fell from the attic like somebody had thrown it down. After checking the attic and confirming that it was empty, González claims that he called out the "demon" asking it to leave. After receiving no response, he decided to go back outside, but on his way to the front door he was struck from behind by a knife.
World's First Cannabis Gym Wants to Get You High and Pumped
Posted: 28 Feb 2017 11:02 AM PST
Weed and fitness apparently go well together, and the Power Plant Fitness gym, in San Francisco, wants to prove that once and for all by allowing clients to consume cannabis in various forms, while they work out. Power Plant Fitness advertises itself as the world's first cannabis-friendly gym.
Before you get the wrong idea about this place, it's important to mention that Power Plant Fitness "won't be a place to get high and just screw around," quite the opposite. Co-founders Jim McAlpine and Ricky Williams claim that they are "focused on the athletic side, not the cannabis side," and that they want to tackle the stereotype that pot users are lazy. The new gym will use cannabis as a tool to improve members' concentration and speed up their post-workout recovery. McAlpine says he experienced the positive effects of weed while skiing, and that gave him the idea to try it in a gym environment.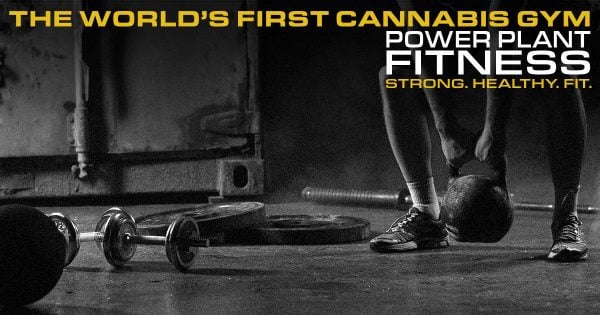 Indonesian Woman Goes Overseas to Work, Has Kidney Removed Without Her Knowledge
Posted: 28 Feb 2017 08:52 AM PST
For years now, international media has been reporting on the physical and psychological abuse suffered by migrant workers from poor Asian countries at the hands of rich Middle-Eastern employers, but organ theft has never been mentioned. Until now, anyway, as an Indonesian woman recently revealed that one of her kidneys had been removed without her knowledge three years ago, while she was working in Qatar.
25-year-old Sri Rabitah, from Lombok, in Indonesia, claims that in June 2014 she reached out to a local employment agency to help her find a job in the Middle East. She was originally told that she would be sent to work for a family in Abu Dhabi, United Arab Emirates, but somehow ended up in the home of a Palestinian family, in Doha, Qatar. As soon as she arrived, her employers told Sri that she first had to go through a medical checkup to make sure that she didn't have any infectious diseases and was healthy enough to work. The young Indonesian never suspected that their reasonably-sounding request was actually just a pretext to get her near an operating table.
Sri Rabitah recalls that things got really weird when she arrived at the hospital – the name of which she cannot remember – on her third day of employment. A doctor told her that she was looking weak, and that he was going to give her an injection to help her relax. "Without permission, I received an injection. How come a medical needed an injection?" Sri told Indonesian newspaper Detik. "The doctor said I was feeling weak, so I was told to relax."