---
Inconspicuous "Airport Jacket" Lets You Wear 33 Pounds of Luggage
Posted: 16 Feb 2017 09:12 AM PST
Designed to help frequent flyers bypass airport baggage queues, reduce baggage fees and virtually eliminate the risk of lost luggage, this modular Airport Jacket features 14 pockets and two detachable "pocket panels" that fit around 15 kilograms of luggage.
"With airlines beginning to charge for overhead carry-on baggage as well as severely restricting baggage allowances for the low fare economy traveler, my partner and I have designed a modular jacket that allows you to wear your laptop, tablet, two pairs of shoes, a pair of jeans, five t-shirts, a jumper and an SLR camera," designer Claire Murphy explains. "It totals 14 deep pockets, including eight pockets at hip length, 11 pockets at three-quarter length and 14 pockets at full length. It includes two detachable pocket panels, and a carry-on size duffle bag."
Claire and Benke Murphy came up with the idea for the Airport Jacket while traveling home with their newborn child. They had so much extra carry-on luggage, because of the baby, that the airline tried to charge them $140 for it, more than the cost of their tickets. So they had to clothes, gadget chargers, diapers and toys into their pockets, until they were just over the weight limit. They dodged the tax, but everything was sticking out of their pockets and it was a pretty uncomfortable plane ride. That's when they decided that there was a massive need for a solution to this problem, and the idea for the Airport Jacket was born.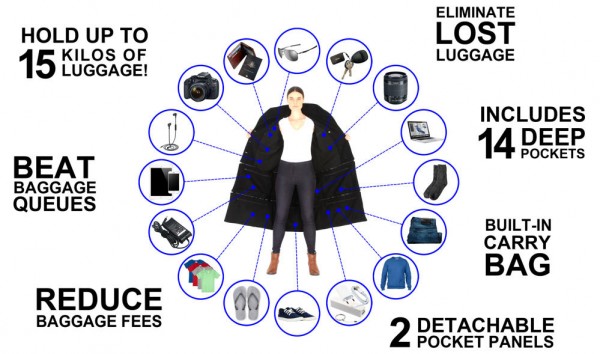 Cat and Dog Paw-Themed Ice Cream Is Now a Thing in Japan
Posted: 16 Feb 2017 04:14 AM PST
From jellyfish to miso ramen, Japan has some of the most bizarre ice cream flavors in the world, but a frozen treat that's supposed to replicate the texture and smell of soft cat and dog paws is a bit too much, even for the Land of the Rising Sun.
Japan's longstanding fascination with cat paws is not exactly new. To many Japanese feline lovers, cat paws smell like nice things (right from caramel crepes, to wheat and sunflowers) and their soft, smooth texture is considered mysteriously soothing. Cat paws are so popular that a couple of years ago, a company came out with a hand-cream that not only left the users' hands as smooth to the touch as a cat's paw, but also made their skin smell like it too. But now, the organizers of the 2017 Japan Pet Fair, are taking this obsession one step further with two unique ice creams designed to have the texture and flavor of cat and dog paws.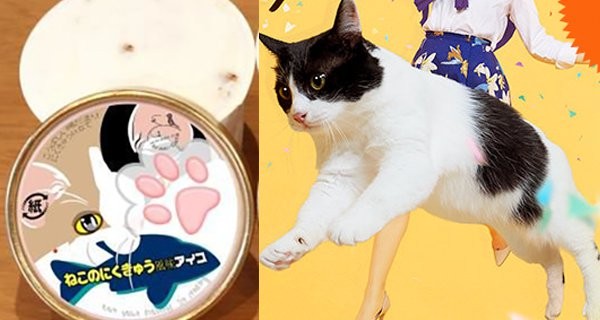 The Shocking Story of a Cuban Community Who Chose to Infect Themselves with HIV to Escape Persecution
Posted: 16 Feb 2017 03:13 AM PST
It's hard to imagine why anyone would voluntarily infect themselves with one of the deadliest viruses in human existence, but for "Los Frikis" – a Cuban punk community living under the regime of Fidel Castro during the 80s and 90s – injecting themselves with HIV-infected syringes was the easiest way to escape persecution and police harassment.
Los Frikis, the name than became synonymous with punks, metalheads and pretty much anyone who didn't fit in with mainstream Cuban society, came together during the late 1980's. Their music, dressing style and culture were influenced by that of similar communities in the United States and other European countries, something that didn't sit well with Fidel Castro's communist regime. Most of the bands also sang in English, which only made things worse for Frikis in general. Although the language was purely an aesthetic choice, speaking English in those days was considered a huge no-no.
Breaking social norms was a risky affair in 1980s Cuba, and the Frikis paid a high price for it. Many of them were rejected by their families, harassed, arrested and forced to do manual labor for their "crimes". Los Frikis would meet in safehouses located in run-down areas, but other than that they didn't have many places where they felt accepted. Tired of the constant persecution, many of them  took up a form of protest that can only be described as extreme – infecting themselves with HIV by injecting the blood of their sick friends into their veins.