---
Mother of Four Builds Dream House from Scratch Using YouTube Tutorials
Posted: 16 Jan 2017 07:44 AM PST
It's hard to believe that a family with no construction experience could build a two-storey, five-bedroom house all by themselves, by watching tutorials on YouTube, but Cara Brookins and her four kids are living proof that it can be done. Their amazing story is now the subject of a book – 'Rise, How a House Built a Family'.
In 2008, Cara Brookins took her four children (ages 7, 15, 11 and 2) and left her abusive husband in search of a better life. They moved into a tiny home outside of Little Rock, Arkansas, for a while, while they looked for place that could comfortably house her four kids. Her initial plan was to buy a house, but she quickly realized that they were either too expensive or too small for their needs. One day, they passed by a house ravaged by a tornado that had all of its inner workings exposed. It was this sight that inspired them to undertake a challenge that would change their lives.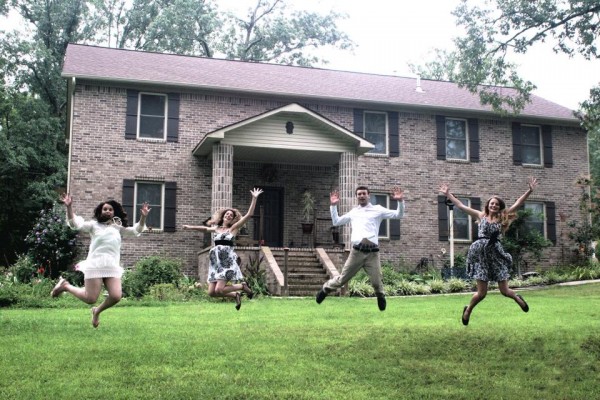 Nigerian Club Owner Arrested for Walking Around with Young Women on a Leash
Posted: 16 Jan 2017 05:12 AM PST
Mike Eze-Nwalie Nwogu, co-owner of a nightclub in Lagos, Nigeria, was recently arrested for dehumanizing young girls by putting collars around their necks and parading them on a leash in public.
Nwogu, who is known as "Pretty Mike" among the socialites of the African metropolis, has apparently been turning young girls into "human puppies" for at least a year. His first appearance as a human puppy handler was recorded last year, while attending a wedding, but the photos snapped at the event didn't attract much attention. He must have gotten quite a lot of attention for his stunt, because he has been pulling it regularly ever since. But as his controversial appearances became more frequent, they started causing a stir on the internet, with many users complaining that nothing was being done about his degrading treatment of women. The last straw was a photo of Pretty Mike holding two girls on a leash under the eyes of five police officers who seemed to be laughing at the bizarre sight.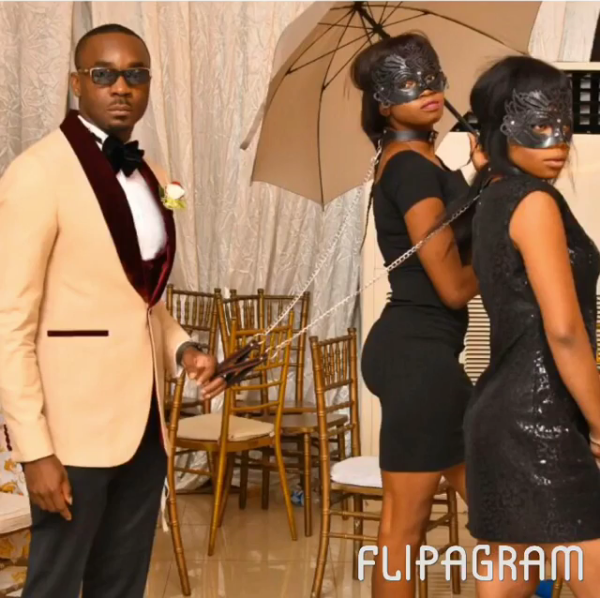 Dog Saves Owner's Life by Lying on Top of Him for 20 Hours to Keep Him from Freezing
Posted: 16 Jan 2017 03:26 AM PST
In what can only be described as a heroic act, a golden retriever managed to save his owner's life by lying on top of him for almost 24 hours to keep him from freezing to death after slipping on ice and breaking his neck.
On New Year's Eve, 64-year-old Bob (who chose not to reveal his last name for privacy reasons), of Petoskey, Michigan, was watching the Fiesta Bowl between Clemson and Ohio State. It was around 10:30 pm when he decided to go outside and fetch some more wood for his fireplace wearing only long johns, slippers and a shirt. He had taken the short, 15-foot walk to the firewood shed thousands of times before, but this time his poor choice of footwear made him slip, and the fall left him unable to move. The man started screaming for help, but his closest neighbor's house is a quarter of a mile away, and at that hour, there was no one around to help him. Luckily, his 5-year-old golden retriever came to help.
"I was screaming for help, but my nearest neighbor is about a quarter-mile away and it was 10:30 p.m., but my Kelsey came," Bob recalls. "By morning my voice was gone and I couldn't yell for help, but Kelsey didn't stop barking. She kept barking for help, but never left my side. She kept me warm and alert. I knew I had to persevere through this and that was my choice to stay alive."