---
World's Most Expensive Trip Around the World Will Cost You Almost $14 Million
Posted: 24 Jan 2017 07:50 AM PST
If you've always dreamed about an epic trip around the world, and have more money that you know what to do with, you might be interested in this offer from experiential travel boutique DreamMaker – a 20-day luxury tour of 20 cities across the globe for you and 49 of your closest friends, at the modest price of $13,875,000.
As you can probably imagine, this isn't just another trip around the world, but an ultra-luxurious experience designed for a splurging  billionaire and his entourage. So what can you expect from a $14 million trip. Well, first of all the ultra rich client will be flying between the 20 cities on the itinerary in a private Boeing 767 jet, while his 49 family and friends follow in their very own Boeing Business Jet. That makes a lot of sense, we don't want these guys feeling crowded on what's supposed to be the trip of a lifetime, right? Anyway, DreamMaker claims that the lucky group will only be spending 12% of the time in the air and 88% on the ground, but they want to make every moment as pleasant as possible. So they've prepared a variety of in-flight surprises.
Dubbed 'Experiental Aviation', the time spent on board the two luxury jets is described as "the pinnacle of private aviation." To ensure that everyone's needs are catered to in a timely and professional fashion, the guest to staff ratio will be one on one, with a host of 50 other professionals – all experts in their respective fields – eager to make your flight as pleasant as possible. A master sommelier will treat guests to the world's finest wines, a yoga instructor will conduct in-flight yoga sessions to help everyone relax, and renowned hypnotherapist April Norris has apparently been commissioned to develop "a holistic program that integrates cutting-edge wearable sleep technology with alternative wellness techniques such as hypnotherapy, Reiki healing, Ayurvedic medicine and acupuncture."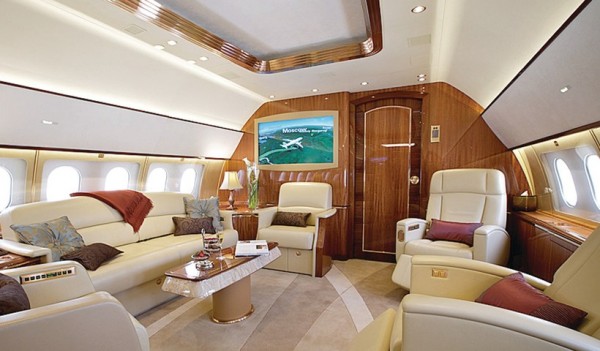 Australian Ice-Cream Shop Serves Beautiful Gelato Flowers
Posted: 24 Jan 2017 05:23 AM PST
i-Creamy Artisan Gelato offers some of the most delicious ice-cream in Sydney, but it's not their award-winning creations or the predominantly Asian flavors that set them apart from the competition. It's the way they serve their ice-cream that has everyone talking about i-Creamy and their beautiful gelato flowers.
Who wants gelato scoops pressed onto a crunchy cone when you can feast on a delicious ice-cream flower instead? Judging by the crowd lining up outside the i-Creamy Artisan Gelato, in Sydney's Central Business District, even on cold winter nights, and the popularity of i-Creamy's Instagram page, nobody! Sure, turning an ice-cream into a work of art takes a bit more time than serving a regular gelato, but it makes people happy and they always come back for more.
Vladimir Putin Calendars Are Very Big in Japan
Posted: 24 Jan 2017 03:49 AM PST
You probably didn't even know that a government-approved Vladimir Putin calendar actually existed, but even more surprising is the fact that it is incredibly popular in Japan, where hundreds of thousands of copies have been snatched up by fans of the Russian president, in the last few months.
The official 2017 Vladimir Putin Calendar is produced by a St. Petersburg company called Mednyi Vsadnik, with authorization from the Russian government. It features a manly photo of Putin for each month of the year, along with some of his most popular quotes. The calendar is written in eight languages, including English, and is obviously very popular in Russia. But while the calendar's domestic success was to be expected, its massive popularity in Japan was certainly not.
Japanese chain franchise store Loft has been exclusively selling the 2017 Putin calendar since August last year, for around 90 cents apiece. News of the calendar being available at Loft stores apparently spread like wildfire on social media, with many fans of the Russian president scrambling to buy one for themselves or their friends. By October 2016, the Vladimir Putin Calendar, which comes in two sizes, was the the third and fourth most sold item out of some 3,500 different calendars.