---
Artists Manipulate the Way Grass Grows to Create Living Photos
Posted: 20 Jan 2017 10:44 AM PST
Most people don't pay any attention to grass and the way it grows, but British artists Heather Ackroyd and Dan Harvey have always been fascinated by it and have found an ingenious way to incorporate it into their art. By manipulating the way grass grows, they are able to literally print detailed photographs onto a living wall of grass that develops according to how much light it receives.
The two artists start by covering a large canvas with water paste and rubbing germinated seeds all over it. They then cover the windows of their studio turning into a dark room, and making sure that the only light that reaches the canvas is projected through a slide of a negative photograph. They then let photosynthesis run its course, and in a few weeks time the grass-covered canvas grows into a living print of the photograph. The amount of light shining through different parts of the negative determines which parts of the canvas turn out a vibrant green, and which remain yellow and undeveloped, making the details of the image clearly visible from a distance.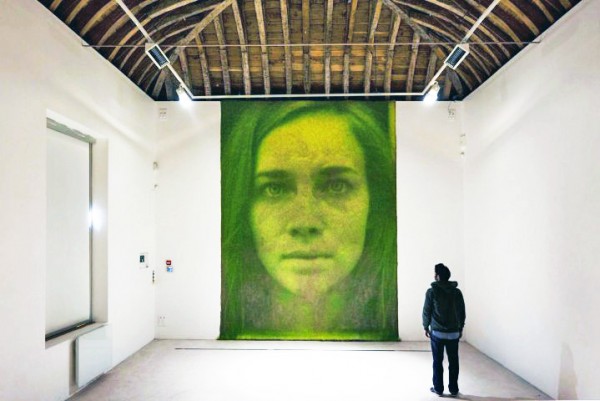 German Designer Creates Controversial Anti-Sexual Assault Underwear
Posted: 20 Jan 2017 08:55 AM PST
A German company recently sparked controversy after launching a line of women's underwear that it claims can protect the wearer against sexual assault. Called 'Safe Shorts' the underpants are made of a slash and tearing-resistant fabric and feature a combination lock and a loud alarm system that goes off when the pants are tampered with.
Sandra Seilz, the creator of the Short Pants, says that as a frequent jogger she has been thinking about creating a protective garment for women for a long time. She revealed that she was once attacked by a group of three men who tried to pull her pants off, while she was jogging, and that this attack, as well as the wave of sexual assaults against women in Cologne during the last New Year's Eve celebration inspired to create the Short Pants.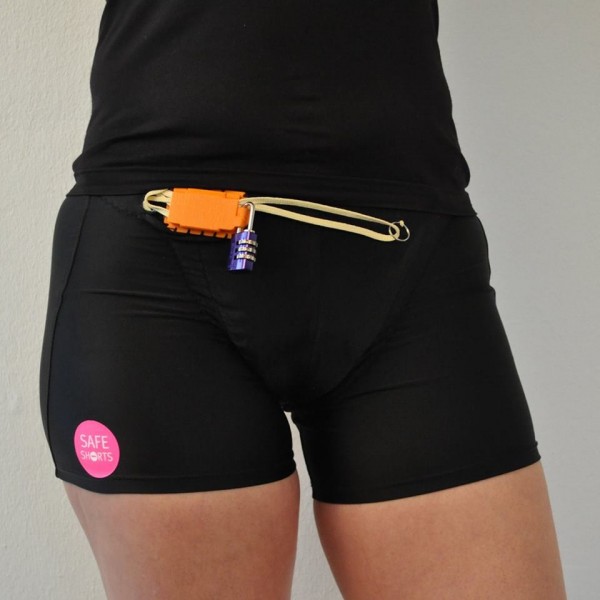 Chubby Parkour Master Will Blow Your Mind with His Insane Skills
Posted: 20 Jan 2017 07:35 AM PST
Sébastien Charron doesn't look like your average parkour enthusiast. Instead of a lean muscular physique, he sports a prominent belly and obviously high body fat percentage, features not usually associated with a sport that requires impeccable physical conditioning. But as soon as you see him in action, you are reminded of the old saying "you should never judge a book by its covers."
Dubbed a "real-life Kung Fu Panda", Charron is actually an inspiration for average guys everywhere that nothing is impossible. He started practicing parkour a decade ago, and became really good at it, but after five years he was diagnosed with schizophrenia, and the side effects of his prescribed medication forced him to take a break from what he loved doing most. The treatment and lack of physical activity also caused him to gain massive weight in a relatively short period of time, but he never gave up on his passion. He recently started training again, and although he admits that the thick layer of fat makes working on his jumps and vaults tougher than before, he somehow manages to make it work.